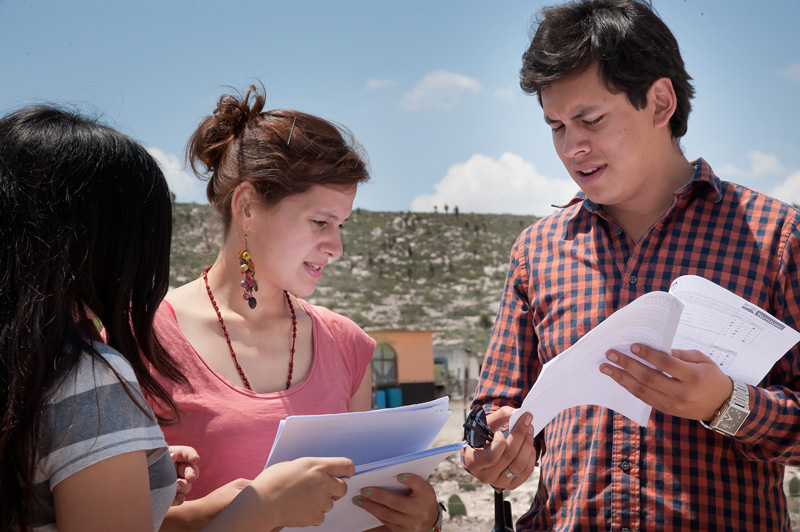 Social service is a component of the educational model that seeks to foment the development of competencies, in particular the transversal competency in ethics and citizenship, i.e. education with a humanistic outlook, based on experiential learning in public-service activities and projects.
At Tecnológico de Monterrey, social service is viewed as an educational experience that strengthens the development of students' exit competencies, placing personal talent and professional excellence at the service of others and, in this way, contributing from a professional context to the generation of proposals for addressing, diminishing or solving the key social issues faced by society.
Social service is a graduation requirement, as stipulated in article 24 of the General Education Law and in the regulatory law provided by article 5 of the Mexican Political Constitution, and applies to all the Tecnológico de Monterrey campuses at the undergraduate level. In addition, fulfilling 480 hours of social service is a graduation requirement at Tecnológico de Monterrey.
Tecnológico de Monterrey students demonstrate a clear social commitment, since on average students complete over 550 hours throughout their degree program.
Social service includes:
1. Participating in an induction workshop or awareness activities in the early semesters.
2. Completing Social Service activities in:
a. Service projects in social education organizations and in Tecnológico's own social development programs.
b. Service projects in transversal citizenship courses (CCTR [Course with Transversal Citizenship] attribute).
c. Service projects in organizations or companies.
3. Writing the Citizenship Experience Report (CER).
4. Complying with the General Social Service Rules and Regulations for Tecnológico de Monterrey Students.
Policies and procedures
Consult the Tecnológico de Monterrey Social Service legislation in effect: GENERAL RULES AND REGULATIONS FOR TECNOLÓGICO DE MONTERREY STUDENTS.

Access to SIASS
Integrated Social Service Management System –SIASS. This system is used to manage students' information regarding Social Development, which strengthens the citizenship and professional competencies gained through citizenship and professional social service. Access the page by clicking on SIASS .

Contact at each campus
Go to the CONTACT section above to learn about the Directors and Coordinators at each Campus.

Questions or comments
SERVICIOSOCIAL@SERVICIOS.ITESM.MX .
Tecnológico de Monterrey contributes to social impact and transformation on a daily basis thanks to the efforts of the campuses. (Use this title and change the information.) The social service departments, together with the academic areas, outline liaison strategies with social organizations, seeking to have a positive impact on the surrounding community. The individuals who, through their daily efforts, build a better Social Service area, working always at the Campuses, are as follows: When sending an email, please include in the subject: SOCIAL SERVICE and in the message specify the Campus to which you belong and your student ID number.